Ep. 7 — Ted officially has a stalker M.O.
This is not the only time Ted will show up at a dermatologist's place of work under false pretenses.
5 years ago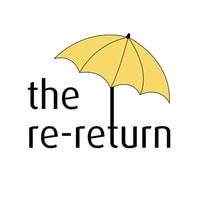 "Matchmaker, matchmaker make me a match..." In this classic, Ted stalks and propositions his first dermatologist while Lily and Marshall attempt to capture the Big Bad mysterious creature. Robin doesn't do anything and even with an excellent alias, Barney still can't nail any chicks.
Check us out at therereturn.com and on Twitter at @TheReReturn and let us know what you think! Does the musical cue when Ted doxes his perfect match change everything? Was this as bad as Ted stalking Robin in "Purple Giraffe"? Does the cryptozoology of the cockamouse (or, you know, Nessie) work for you?
Oh, and we're totally wrong in the episode about that song being called "Landslide." It's acutally "Parallel Or Together?" by Ted Leo. See it on YouTube.
Find out more on the The Re-Return — A How I Met Your Mother Podcast website.