Ep. 12 — Enter Victoria
Oh lord the Manic Pixie Dream Girl
4 years ago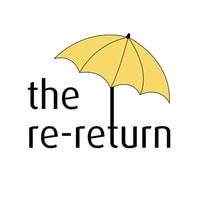 Ted teds a wedding (yes, that's a verb now), breaking up a couple that should probably not get married and then getting them back together so he can mack on Robin... only to tell Robin to follow her dreams and then mack on a mystery girl we all know is Victoria. Join us for our first double episode discussing How I Met You Mother season 1, episodes 12 & 13, "The Wedding" and "Drumroll, Please."
Check us out at therereturn.com and on Twitter at @TheReReturn and let us know what you think! And tell us, is Victoria a Manic Pixie Dream Girl? Should she have been The Mother?
Find out more on the The Re-Return — A How I Met Your Mother Podcast website.