Ep. 13 — Peeing & Peak Ted
Wherein we definitely go there.
4 years ago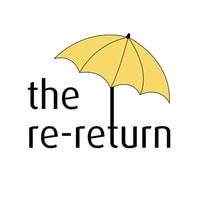 Ted and Victoria go all the way in the least sexy way possible, Marshall and Lily are locked in a bathroom bottle episode, and Barney and Robin go on an amazing broing-out adventure that will eventually take us to the End Game. Yes, we're talking How I Met Your Mother season 1, episode 14, "Zip, Zip, Zip."
Check us out at therereturn.com and on Twitter at @TheReReturn and let us know what you think! And tell us, do you pee in front of your partner? And what's your favorite bottle episode?
Oh, and be sure to tell us if you know what the hell the episode title means.
Find out more on the The Re-Return — A How I Met Your Mother Podcast website.